The growing number of pre-auction sales is a sign that the Sydney market is slowing down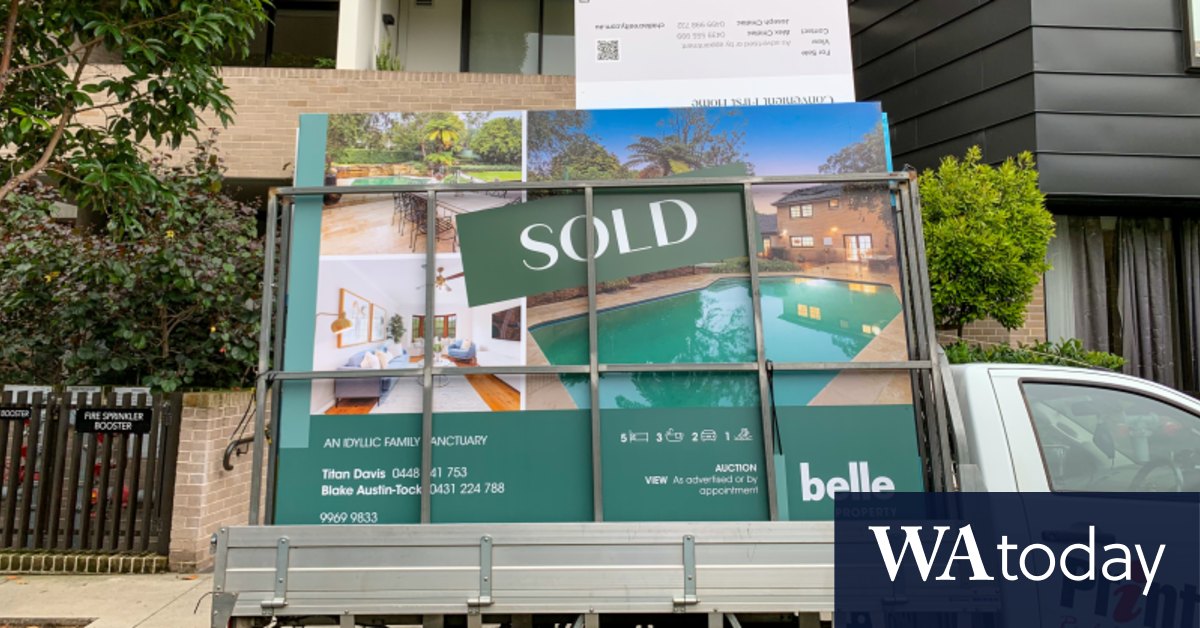 Melbourne, by comparison, had fewer new listings, with domain data showing they were up 64.3% in January and just 6.3% on the year.
Likewise, pre-auction sales rose only slightly, according to Ray White data, from 17% in 2020-21 to 19.27% ​​more recently.
AMP Capital's chief economist, Shane Oliver, said the difference was simply due to the fact that Sydney's property market, and more generally NSW's economy, had performed strongly throughout the pandemic.
However, the optimistic sentiment among buyers in Sydney was starting to fade.
"It may be a drop in the number of buyers, but those who are there are still strong," Mr Oliver said.
The federal election was already having an impact on the market, with some taking a "wait and see" approach although no major housing policies have yet been announced.
"Certainly, the elections have an effect. It puts the real estate market on hold for a little while and people don't do anything until there's a result," said Menck White Auctioneers Clarence White.
He said the lockdown in Sydney last year had a major impact on the number of properties for sale and gave buyers more choice.
"As soon as the lockdown ended, the market was flooded with bidding and competition plummeted," Mr White said. "We would normally have 800 to 900 auctions or just above at this time of year, but there were 1020 over the weekend and that number is increasing this weekend."
As the number of auctions is on the rise, the lack of certainty is also impacting Sydney, with buyers, sellers and agents still concerned about the spread of the spread of COVID-19 and any possible new strains.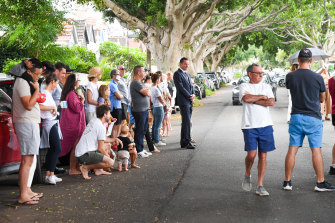 "Sellers always want heaps, but the reason they're selling ahead is because of the uncertainty this year," said Sydney-based buyer's agent Tracey Chandler. "I don't think people are paying stupid prices now."
Ms Chandler said that with Australia's borders reopening to international travelers after two years of closure during the pandemic, there could be a further rise in prices as international students and workers return to the market.
However, this will not be enough to see prices rise as high as they have over the past two years. Economists now predict prices will slow this year and fall in 2023 and 2024.
Loading
ANZ predicts an 8% rise in prices this year, with a 6% decline in 2023 nationwide.
Westpac predicts a 2% rise this year and a 7% decline next year, while AMP Capital believes there will be a 3% rise in 2022 and a 5-10% decline in 2023.
Westpac's senior economist, Matthew Hassan, said deteriorating affordability will continue to affect the market.
"Interest rate considerations don't really have an impact yet," Hassan said. "Most importantly, the medium-term outlook has changed significantly, with an interest rate tightening cycle now expected to see a broad-based correction phase beginning later this year, continuing through 2023 and into 2024."