Teri Leigh (Beckwith) McDonald | Obituary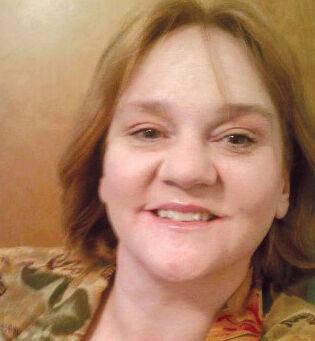 July 7, 1973 – July 1, 2021
Teri Leigh (Beckwith) McDonald, 47 of Laurel, MT, soared 7/1/2021 surrounded by family and friends at St. Vincent Hospital in Billings, MT. She entered this world 7/7/73 to parents Vanita Stevens and Larry Beckwith. Teri was born and raised in Sheridan, attended school and graduated from SCHS in 1991. Teri loved her family, music and had an infectious laugh. She achieved numerous honors during her high school years, being one of the first female singers to attend the Northwest Regionals. Teri had the voice of an angel and during her studies she was part of many musicals and singing groups. She went on to earn a bachelor's degree in physiology from the University of Sioux Falls and Eastern Montana College, Billings. Throughout her career, she touched the lives of many who have come to love her. Over the past few years, she has become an advocate for promoting animal rescues which find loving homes for many.
She met and married John McDonald in 1998, together they share 3 children, Deklan, Shylah and Keelan. They then divorced and God sent her the man she would love forever, Tyler Ostwalt. Tyler and Teri have spent many years laughing, loving each other and enjoying their family time. Teri was a loving mother, wife, daughter, sister, aunt and friend to many.
Teri is survived by her husband Tyler Ostwalt, her children Deklan, Shylah and Keelan, her father Larry Beckwith, her mother and stepfather Vanita and Bruce Stevens, her sister Jolena Hardee, her niece Josie as well as John, Mindy and Mychaela McDonald, her aunts, uncles, cousins ​​and many extended family and friends who loved her.
Cremation took place at Teri's request and a Celebration of Life will take place at 2:00 p.m. on July 14, 2021 in Laurel, MT at the Smith Funeral Chapel. In lieu of flowers, donations can be made to BARK Animal Rescue, 4017 1St Ave S, Billings, MT, 59101.