Share Comment: AyalaLand Logistics Board of Directors Votes to Increase Authorized Share Capital to Fund Growth Plans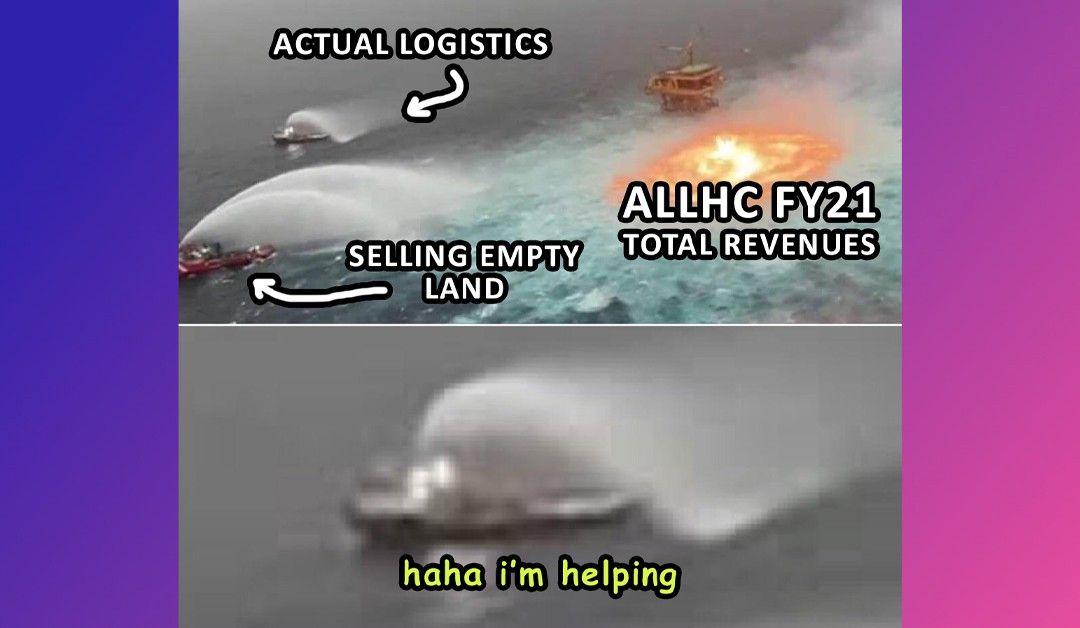 Merkado Barkada
February 24, 2022 | 8:09
The Ayala-led land and logistics holding company revealed that its board voted to increase ALLHC's authorized share capital from 7.5 billion pesos to 17.5 billion pesos, with the 10 additional billion split equally between new preferred shares and new common shares.
Ayala Land Logistics [ALLHC 4.84 5.68%] said the new shares would serve as an alternative funding source "given its expansion plans and growth aspirations."
In unrelated (but fairly related) news, ALLHC also revealed yesterday that its revenue for FY21 was up 11%, that it "grew momentum as the economy reopened" and " continued to show signs of recovery.
ALLHC gave total revenue for its three business segments, Industrial Lot Sales, Warehouse Operations and Commercial Leasing.
For industrial batch sales, ALLHC recorded sales of 2.05 billion pesos, up 62% from 2020.
For warehouse operations, ALLHC recorded revenue of 0.40 billion pesos, up 16% from 2020. ALLHC recorded commercial rental revenue of 0.42 billion pesos, which was actually down 20% from 2020, due to 2021 COVID movement restrictions.
MB RESULTS
If you've ever needed proof that ALLHC is (so far) not a factor in the 'real' logistics market, look no further than this report.
Of the 2.87 billion pesos in revenue they reported, 72% comes from the sale of industrial land from its industrial land inventory.
Logistics-related operations through the warehouse and new cold storage facilities acquired by ALLHC accounted for only 14% of total revenue.
I say "so far" because it looks like the Ayala Group is gearing up to make real strides in the logistics space over the past two years; they acquired warehouses and cold stores through ALLHC, and they reorganized the business units under Ayala Corp. [AC 860.00] to integrate a new first-level business unit, AC Logistics.
There has also been a sizable amount of noise about a possible Ayala Group logistics REIT, although when you put all these data points together, it's still hard to discern AC's overall strategy in the market from logistic.
Their strategy of "selling industrial land for profit" is great and will pay off handsomely for many years to come, but that's not logistics.
AC knows this, which makes me think that we will soon see a consolidation of AC's warehouse and cold storage assets; if we do, I expect this capital raise to be a fairly large component of what's to come for AC's actual logistics interests.
All the real players in the logistics industry are privately owned, and they look at the same economic forecasts and demographics that the Ayala Group is so interested in the industry.
I don't think this space is in the "deal zone" yet, but these ALLHC moves, and the potential deals that may result, could accelerate the growth and maturity of our domestic logistics industry.
—
Merkado Barkada's opinions are provided for informational purposes only and should not be considered a recommendation to buy or sell any particular stock. These daily articles are not updated with new information, so each investor should do their own due diligence before trading, as the facts and figures in each particular article may have changed.