Sales tax helps seven SC departments get tankers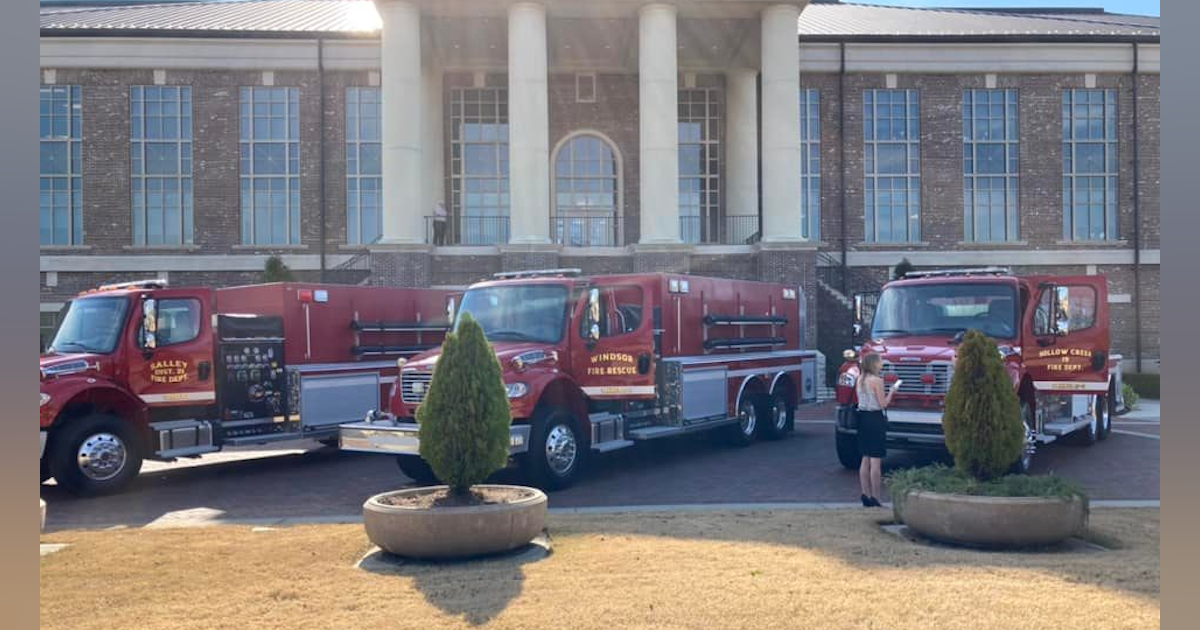 Feb. 12—Three rural volunteer fire departments in Aiken County received new T-style tank trucks earlier this year, allowing firefighters to better protect citizens who are not serviced by utility lines. public water.
A total of seven volunteer fire departments were chosen by the county council to receive the tankers. These are Eureka, Silver Bluff, New Holland, Hollow Creek, Windsor, Monetta and Salley.
Three of the trucks are already in service; The Windsor, Salley and Hollow Creek Volunteer Fire Departments unveiled their new fire trucks Friday morning outside the Aiken County Government Center.
"We were grateful to be given something like this because it's not something we can afford," Salley Fire Department Chief Gene Fogle said.
Fogle said that on almost every call his crew had to bring the tanker back to get more water when it ran out and the new tanker would double its capacity.
"Most likely these three trucks will be on the same scene," said Brady Baughman, a Salley firefighter. "If it weren't for each other's help, we wouldn't have water."
The new tank trucks hold 3,000 gallons of water, which is crucial for volunteer fire departments that don't have access to fire hydrants.
"That immediately gives us an additional 3,000 gallons of water," Windsor Fire Department Chief John Schander said. "When we put out a fire in our neighborhoods, we don't have hydrants – we rely on our tank trucks."
The purchase was funded through Capital Projects Sales Tax IV and was approved by voters in November 2018. The county's share of the proceeds was $1.55 million for the purchase of tank trucks costing $240,000 each from Safe Industries in Easley.
"These new units will significantly improve fire protection services in rural areas of the county and Aiken County Council looks forward to receiving the four additional units later this year," said County Administrator Clay Killian. from Aiken.
Aiken County Council chairman Gary Bunker said it was the first time he had seen the new trucks on Friday afternoon.
"I've only seen them in pictures," he said. "It's very impressive when you see them in person."
___
(c)2022 Aiken Standard (Aiken, SC)
Visit Aiken Standard (Aiken, SC) at www.aikenstandard.com
Distributed by Tribune Content Agency, LLC.