Sales of CRE assets continue, despite falling valuations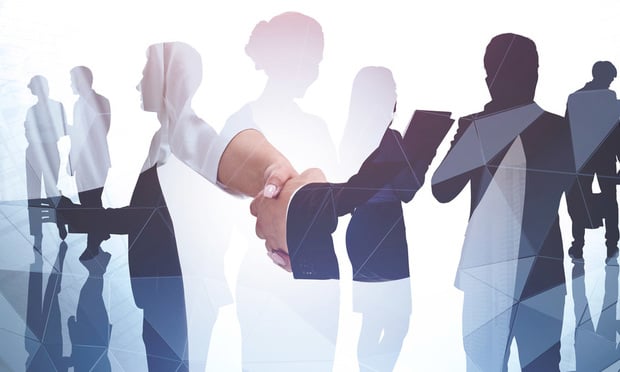 Sales of commercial real estate assets are expected to continue at a healthy pace, despite falling valuations, led by the multifamily, industrial and retail sectors.
That's according to Crexi's latest Q2 research, which shows the average price per square foot on the company's platform rose more than 10% in the second quarter of the year, the third quarter in a row. increase in prices since the third quarter of 2021 and an increase of 15.6%. jump in property values ​​since last year. Research saw a 167% year-over-year rise for rental space and "showed no signs of slowing, even amid economic uncertainty," the company notes in a report discussing the data .
The number of unpriced listings also increased, reflecting what Crexi analysts call "an overall market pause" linked to rising interest rates and capital costs. costs. About 14% of new listings were priceless in the second quarter, compared to 13.75% the previous quarter and 13.4% last year.
"We're likely to see continued robust trading, albeit at a slower pace than previous quarters, with deals driven by the recovering multifamily, industrials and retail sector," analysts said. . "Long-term investors and non-commercial REITs will likely continue to deploy capital under flight-to-quality strategies and secure their investments. with the assumption that rates and inflation will continue for a bit longer.
Crexi analysts also note that many sellers are listing assets to get ahead of buyers before the cost of capital becomes "prohibitive", causing valuations to plummet. Institutional-grade investors have so far been undeterred by the current rate hikes, but broker-dealers are "urging their clients at get to market as soon as possible.
New listings cap rates averaged 5.83% in the second quarter, five basis points above the first quarter, but 50 basis points down from 6.13% year over year. 'other. Crexi analysts say cap rates could rise in the market ahead, especially if rising interest rates diminish demand.
The cities with the highest cap rates for new registrations in the second quarter were Milwaukee, Hartford, Providence, Cleveland and Kansas City.
And while individual buyer activity fell 5.25%, "real estate has proven itself," the report said. "Industrial, multi-family, commercial and office asset classes have weathered the worst of the pandemic storm and are recovering, making CRE's overall resilience worthy of further consideration. Second-quarter downturns and shifts in sentiment haven't deflected valuations and buyer activity from all-time strong performance, and commercial real estate is a long game.