Pakistan continues to report declining cases and positivity rate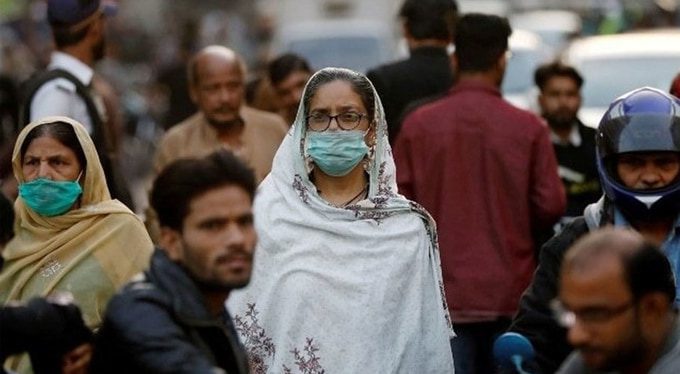 ISLAMABAD: Pakistan reports fewer than three thousand coronavirus cases on Tuesday as the country continues to report a significant drop in the positivity rate.
According to the National Command and Operations Center (NCOC), Pakistan has reported 2,799 cases and 37 deaths in the previous 24 hours. The national tally of coronavirus cases has reached 1,465,910 while the death toll stands at 29,553.
The positivity rate had drastically dropped to 5.34% while the number of active cases also fell to 87,168. 52,327 tests were carried out the day before, leading to new cases. There are 1,668 people who are still in critical condition. A total of 1,349,189 people have recovered from the virus, including 4,786 in the past day.
Sindh has recorded the highest number of cases and remains the most affected region. The province has recorded 553,112 cases and 7,906 deaths while there are 44,145 active cases.
Punjab has recorded 490,103 cases and 13,267 deaths, while the number of active cases in the province has fallen to 14,739. Islamabad has recorded 131,987 cases and 990 deaths while there are 11,127 active cases in the capital federal.
READ MORE: NCOC allows full capacity for PSL matches from February 16
The number of cases in Khyber Pakhtunkhwa stands at 204,084 and 6,065 deaths, while Balochistan has reported 34,853 cases and 372 deaths. Gilgit Baltistan had recorded 10,945 cases and 189 deaths while Azad Kashmir recorded 40,826 cases and 764 deaths
Amid falling case numbers, the NCOC decided to abolish the rapid antigen test (RAT) for incoming passengers. Planning and Development Minister Asad Umar chaired a session to review the coronavirus situation and the ongoing vaccination campaign.
During the meeting, it was decided that Rapid Antigen Testing (RAT) for inbound passengers on arrival at Pakistani airports will be abolished from Tuesday, February 8.
The NCOC has also decided to allow crowds at full capacity at Gaddafi Stadium in Lahore for the second leg of the 7-match Pakistan Super League (PSL) from February 16. The forum has decided to increase attendance to 50% for PSL matches to be played at the Lahore stadium until February 15 and allows a full house from February 16.