Boral in capital return of $3 billion after $4 billion in asset sales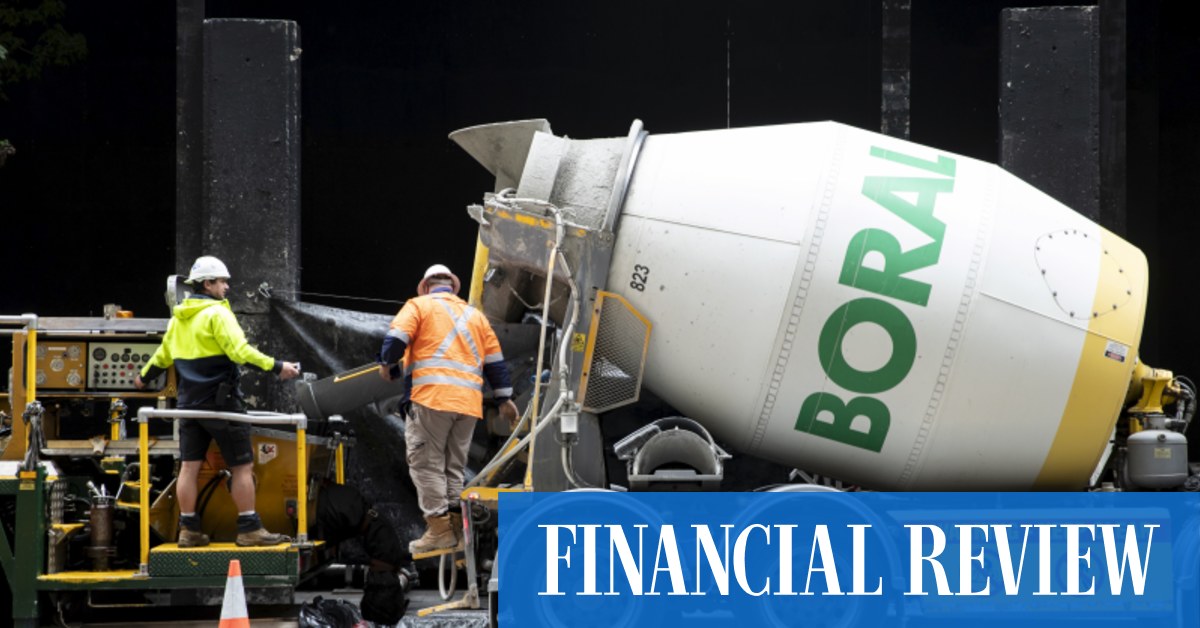 No shares will be canceled as part of Boral's return on capital, shareholders will always retain the same number of shares.
Boral has received approximately $4 billion in proceeds from asset sales in North America, Asia and Australia over the past 18 months under Mr. Todorcevski's leadership.
He took charge of the team in mid-2020.
Boral offloaded the last of its US operations in early December with the $1 billion sale of its fly ash business to Eco Market Technologies, a company backed by two US private equity groups.
Boral is 70% owned by billionaire Kerry Stokes through the Seven Group Holdings vehicle, and had operated fly ash operations for about 40 years in the United States. But it expanded significantly in 2016 when Mr Todorcevski's predecessor, Mike Kane, acquired the Headwaters business for $3.5 billion. Headwaters was a big player in fly ash and also in building products.
Eco Market Technologies is backed by private US groups One Equity Partners and Quadrant Management Inc.
In July, Boral completed the sale of its largest U.S. building products business, including roofing, stone and window operations, to Westlake Chemical for $2.15 billion ($3.1 billion). dollars).
The Stokes family, through their vehicle Seven Group Holdings, made a takeover bid for Boral in May last year after steadily building up a stake beforehand. It eventually achieved a 69.6 percent stake in its takeover bid.
The Stokes family was very influential around the Boral board table pushing for Boral to exit the United States before it took control of the company.
Seven Group operates mining-focused heavy machinery business WesTrac, equipment rental company Coates Hire and owns a 30% stake in Beach Energy.
On Dec. 1, Boral Chairman Ryan Stokes added two new directors to the board as part of an overhaul, appointing Mark Johnson and Jacqueline Chow as independent directors.
Until mid-November, Mr Johnson was chairman of Australia's largest ASX-listed childcare operator, G8 Education, and he is a former CEO of consultancy PwC Australia. He is chairman of the private healthcare fund HCF and a director of the industrial property and warehousing company Goodman Group.
Ms Chow is a director of supermarket giant Coles Group, property group Charter Hall and healthcare fund nib Holdings. She is a former COO of Auckland-based dairy group Fonterra.