Art's Way reports improved 2Q22 sales and net profit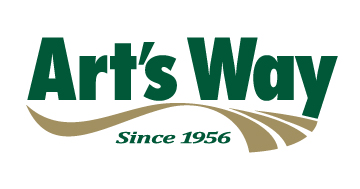 Consolidated sales for Art's Way for the second quarter were $7.3 million, up 27.4% from $5.7 million for the same quarter last year. Sales for the first 6 months of 2022 were $12.9 million versus $11.1 million last year, an increase of 16%. The manufacturer said it saw "increased revenue and demand in all three business segments for the 3 months ended May 31, 2022 and increased revenue in the agricultural products and tool segments for the 6 months ended May 31, 2022".
The Company's Agricultural Products segment second quarter sales were $5,316,000 compared to $3,858,000 in the same period of Fiscal 2021, an increase of $1,458,000, or 37.8%. Sales of agricultural products since the beginning of the year amounted to $9,477,000 compared to $7,357,000 last year, an increase of $2,120,000 or 28.8%.
Art's Way reports a continuous historic order book through 2Q22 as commodity prices remain near or at all-time highs, signaling the following:
"Our sales are up across nearly all of our product offerings for the six months ended May 31, 2022, including beet equipment, manure spreaders, mixer grinders and land care equipment. expect strong demand for our products to continue in the near term as commodities prices remain high due to concerns over global food shortages and supply chain pressure creating equipment availability issues agricultural.
"We have seen repeated disruptions in our supply chain so far in fiscal 2022. Due to supply chain disruptions, our planning department has placed purchase orders and introduced inventory earlier than expected relative to production dates. This, along with price increases, resulted in an increase in inventory of approximately $1.7 million for the first six months of fiscal 2022."
Net income for the second quarter of 2022 was $175,000 compared to $64,000 in the second quarter of 2021, an increase of 173.4%. Net profit for the first 6 months of the year was $231,000, down 8% from $251,000 in the first half of 2021.
Art's Way attributed the increase in 2Q net income to the success of its agricultural products segment. "Despite the success, we believe we can increase some production areas by updating capital equipment," the earnings report said. "We have taken the initial steps to drive our business toward greater automation and efficiency to maximize our manufacturing output and reduce our costs by securing funding from the Manufacturing 4.0 program from Alumni Capital and Iowa Economic Development."
---
Click here for more industry news.