A musical with beautiful visuals and a good dose of fun and drama, with some shots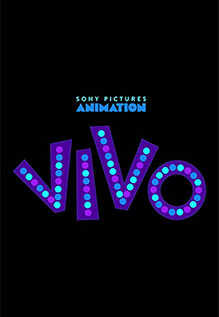 A Sony Pictures animated film directed by Kirk DeMicco and Brandon Jeffords, Vivo is a 95 minute CG animated film that focuses on Vivo (Lin-Manuel Miranda), an energetic and musically talented kinkajou (a tropical mammal who resembles adorable monkey -cat hybrid) performing in the streets of Havana, Cuba, with its owner Andrés (Juan de Marcos).
The film has caught your eye from the very beginning with its beautiful neon lights and light pastels and the modern Caribbean setting. The opening number shows the duo in Plaza Vieja in Havana. perform a rap version of Broadway with a good dose of local flavor. Indeed fun and enjoyable! In fact, the song gives us some of Miranda's finest rhyming verses and showcases her love of music, language and puns. In addition to writing 11 original songs, Miranda also voiced the titular Vivo.
However, after a tragedy there is a plot twist. Andrés receives a letter from his long-lost love, now famous singer Marta Sandoval (Gloria Estefan). The romantic past of Andrés and Marta is played out in a dreamlike setting but in a charming 2D aesthetic. Now Vivo has to travel to Florida to deliver a love song to Marta in time for her last show in Miami. It requires a layover in Key West – and a partnership with Andrés' great-niece Gabi (Ynairaly Simo), 10, who lives in Miami with her mother. As they journey through the Everglades together, they face an unexpected storm, a vicious python voiced by Michael Rooker, as well as a loving spatula who would rather die than have a future without a partner. Other characters – three Girl Scouts and Gabi's frustrated mother – manage to add some humor and drama to the film. Simo as Gabi is certainly charismatic, confident, and an eccentric person with an obsession with the drums. Gabi's "My Own Drum" is an original composition by Miranda, like all the other songs in the film, and a good one.
With her cheerful start, struggles, and heartbreaking ending, Vivo has her fair share of ups and downs that convey messages of love, courage, empathy, and teamwork. However, the movie feels a bit predictable and stretched in parts.
The highlight of the film is Miranda's music. And why not? It makes sense that music is the strong point of a musical. It's all about rhythm and rhythm. A great writer and performer, Miranda's song "Dance To The Beat Of My Own Drum" is likely to stay with you for a long time.
To sum up, the film is family-friendly and above all worth your time. To watch a weekend with your children!